A Cook's Secret Advantage
Maple Sugar from Québec can come in the texture of sugar, icing sugar, or fruit sugar.
---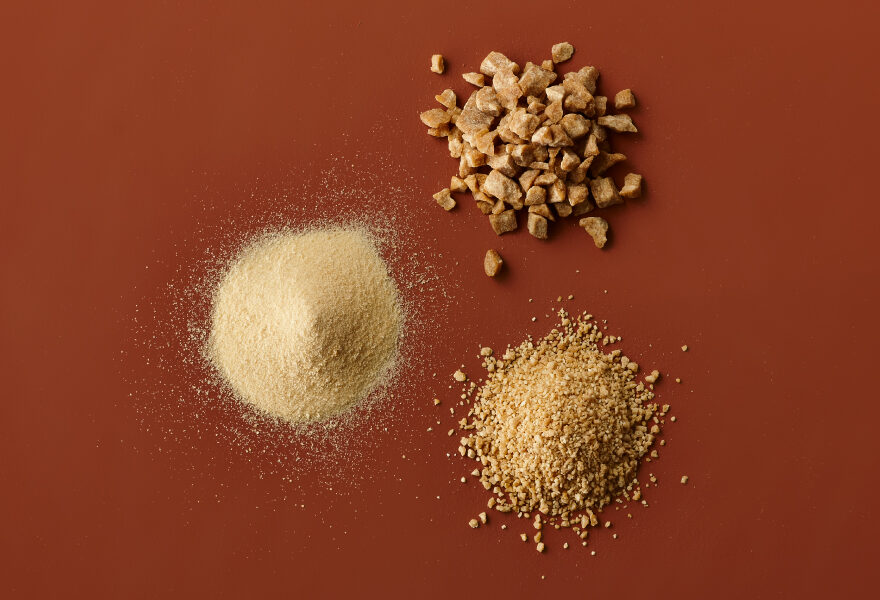 ---
Also made in nugget form, this unique product replaces, in equal quantity, refined sugars in your recipes. Maple sugar's distinctive yet delicate flavour goes well in both sweet and savoury preparations as it does in coffee and tea, of course.
Though its history is long, maple sugar is still relatively little-known to manyconsumers. It is made by boiling maple syrup and then cooling it at specific temperatures, followed by filtration to create crystals.
Maple sugar comes in a range of granularities, from the fine texture of icing sugar to nuggets and chunks. It is also compressed into blocks ready to be
grated. Today that is called Hard or Block maple sugar, country sugar or sucre d'habitant, like in the old days. Below, you can see examples of maple
sugar in different particle sizes.
---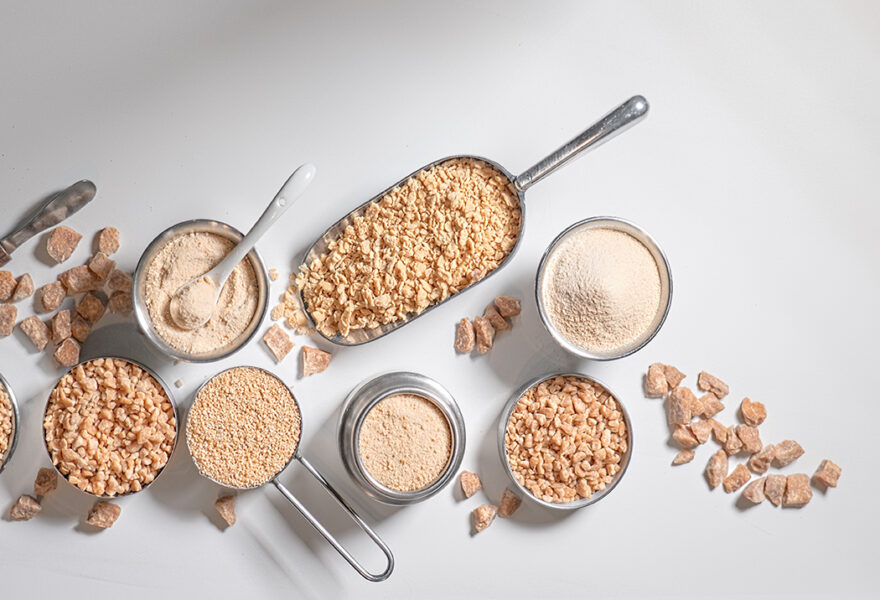 ---
Suggested Uses
Sprinkle on cookiesand cakes (instead of icing sugar). Ideal for whipping cream.
Cookies, fruit salads, ice cream.
Baking, pastry, sweets, use to taste.
Lining a mould.
Replaces refined sugar in all recipes.
In cocktails or to frost glasses.
Reduces bitterness or acidity of vegetables like rapini, artichokes, endives, and tomatoes.
Dry rubs for meats and fish.
All culinary uses, sauces, pastries.
Marinades.
Final garnish of cakes and desserts.
Ideal in baking, brioches, pannetone.
Baking, finishing dishes such as floating islands.
The Science Behind Maple
Researchers are learning about the natural composition of maple syrup and its potential benefits to human health. Find out what they know!