How is maple syrup made? Can I be a maple producer? So many questions… And we bring the answers right to your school!
For more than four years now, the Quebec Maple Syrup Producers has been going to elementary schools with a presentation called "All About Maple." After criss-crossing Québec, it's been to some 100 schools. 45 minutes long (with a tasting at the end), the workshop explores maple's history and culture — from the age-old wisdom of the First Nations to the science of today.
Students learn about maple in interesting and entertaining ways. They even find out about maple production as a profession and how maple syrup is made, thereby acquiring knowledge about an integral part of Québec culture.
In addition, students can get stoked about the presentation even before it starts by going to a web site prepared especially for them. "The Wonderfull World of Maple" (Kids) is an educational exploration led by fun characters in a maple forest. It covers life subjects and concerns like peaceful co-existence and the environment.
These teaching opportunities were created according to the teaching standards of the Québec government's department of education, recreation, and sport.
To make a request for this program to come to your school, click here. 
---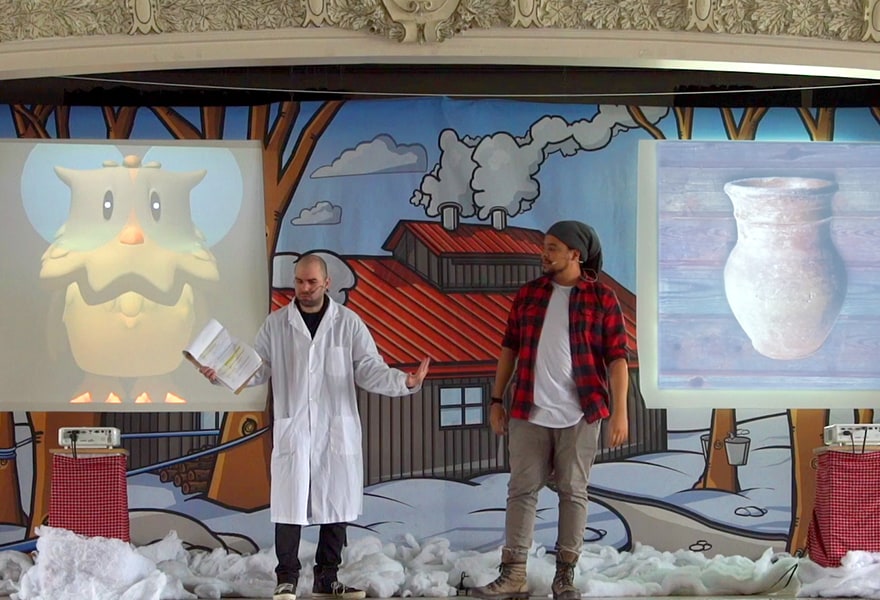 ---
Kids section
Completely remade with updated content, the Kids section of our site is an original, dynamic world animated with striking graphics. The site is fun and educational for kids aged 6 – 11. They can go through the Encyclopedia of Maple, cook up recipes, and try the "Maple Quiz". The teachers' section has a lesson guide and maple-related classroom activities. Kids section is accessible by computer, tablet, and mobile phone.
---
A source of natural energy
Maple syrup is a natural source of energy. Check out our recipes for food and drinks before, during, and after exercise.