Our Holiday Recipe Booklet is Out!
---
We're ready to help with your Christmas gift and party planning with a brand-new cookbook. In it, we show you ways to give Gifts from Nature with twelve new maple-based recipes crafted for varied purposes and occasions.
Our Incredible Maple for the Holidays booklet, with practical instructions and lovely photos, appears (in French) in the latest editions of Ricardo, Véro, and Caribou magazines and the November 30 edition of Le Devoir. In English, you can find all these recipes in our special Incredible Maple for the Holidays section.
Give Gifts from Nature
Show your caring nature with home-made gifts such as cookies, jams, marmalade, fruity treats, and more. Make this holiday season special with Gifts from Nature!
---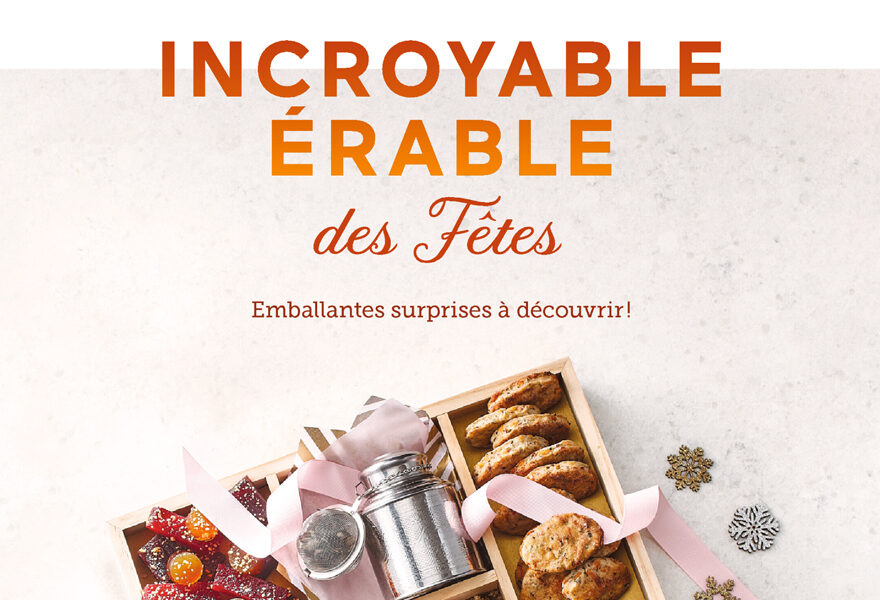 A source of natural energy
Maple syrup is a natural source of energy. Check out our recipes for food and drinks before, during, and after exercise.