The Nights of MONTRÉAL EN LUMIÈRE Light Up with the Colours of Maple
---
Festivalgoers to MONTRÉAL EN LUMIÈRE are once again welcome to UNIVERS DE L'INCROYABLE ÉRABLE! For the 3rd consecutive year, the spotlights are turned toward maple with tastings, games, and a huge, illuminated Ferris wheel. The ambiance is bright, warm, and absolutely delicious!
Maple from Canada is also back in the Quartier Gourmand where you can sample maple syrup in all four of its colours. This is an indoor food space set up with booths, demonstrations, and classes devoted to local products and the latest culinary trends.
The UNIVERS DE L'INCROYABLE ÉRABLE kiosk in Quartier Gourmand will be open at MONTRÉAL EN LUMIÈRE from February 20th to March 1st. (The festival takes a break from February 24 – 26.) It'll be a brilliant time, and you're invited!
---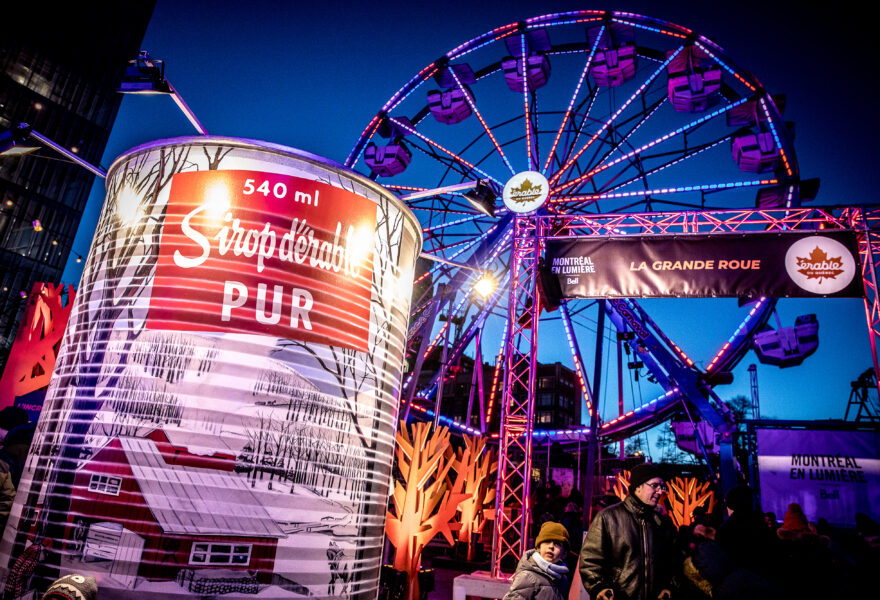 A source of natural energy
Maple syrup is a natural source of energy. Check out our recipes for food and drinks before, during, and after exercise.