Maple Pickled Beets with Mint and Basil
---
Recipes with Maple Syrup / Recipes with Maple Vinegar / Vegetables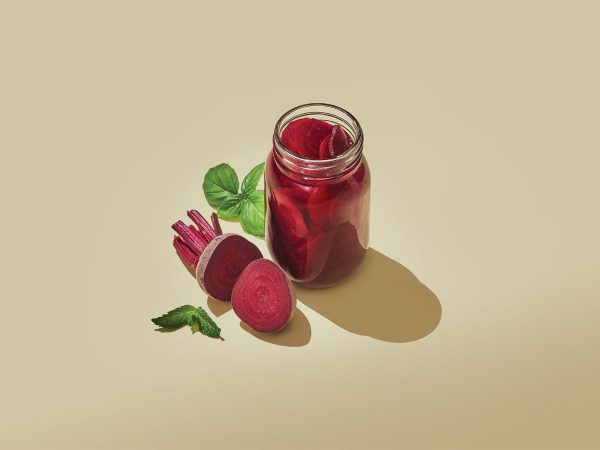 Ingredients
4 1/3 lb

beets, washed and scrubbed

1 cup

beet cooking water

2/3 cup

maple syrup (preferably amber syrup for its rich flavour)

1/4 cup

maple vinegar

1 cup

white vinegar

1 tsp

fine salt

15

fresh mint leaves, washed and patted dry

20

basil leaves, washed and patted dry
Method
Place the beets in a large pot, cover with water, and bring to the boil. Simmer 30 – 40 minutes or until beets are tender when pierced with a knife. Collect 250 ml (1 cup) of the cooking liquid before draining and reserved.
While the beets are cooking, perform the steps in the "Method for Preparing Jars and Lids," found here.
Prepare the pickling solution in a saucepan by pouring in the reserved cooking liquid, maple syrup, maple vinegar, white vinegar, and salt. Bring to a boil, then cover, and keep warm over low heat.
Drain the beets, let them cool, then peel and slice them. Distribute them among the sterilized, still-hot jars, interspersing with mint and basil leaves, until you come to 2 cm (7/8 in) from the tops of the jars.
Cover the beets with the hot pickling solution up to 1 cm (3/8 in) of the tops of the jars. Use a non-metallic utensil to release air bubbles. Wipe the jar rims with a clean damp cloth to clean off any residue. Centre the lids and screw on just to the point of resistance.
As you fill and close the jars, set them into your canning pot. Pour in water to cover the jars by at least 2.5 cm (1 in). Put on the lid, bring to the boil, and continue to boil for 30 minutes.
Follow Steps 3 – 6 of the "Canning Method," found here.
In partnership with :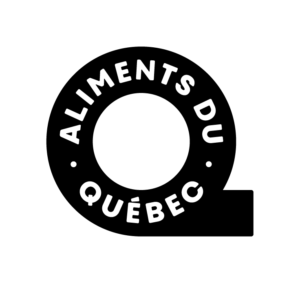 YIELD: 4 – 500 ml (2-cup) jars
SERVING SUGGESTIONS: Serve as a veggie side, in a salad (e.g. with orange supremes, crumbled chèvre, and chopped nuts) or in a poke bowl.
The Quebec Maple Syrup Producers are not in any way responsible for the identification or presence of allergens in recipes or for the classification of any recipe as vegetarian or vegan.
Hundreds of Delicious Recipes
Maple is a special addition to any recipe, from appetizer to dessert. Find one that's perfect for you or your occasion!