Maple Pickled Potatoes with Dune Pepper
---
Recipes with Maple Sugar / Vegetables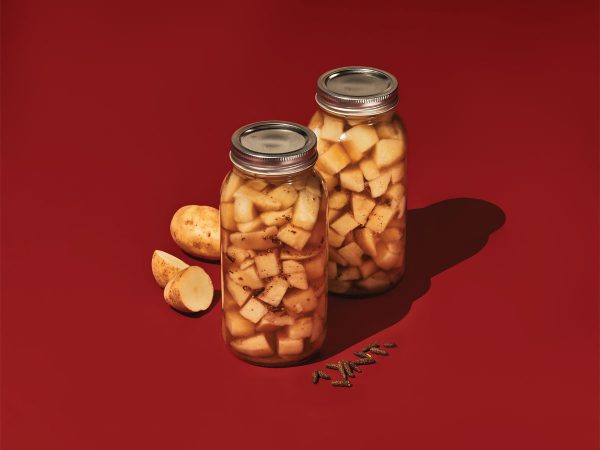 Ingredients
8

medium white potatoes (Envol variety)

2 1/2 cups

chicken or vegetable broth

1/3 cup

maple sugar

2 tsp

pickling salt

1 tbsp

dune pepper catkins or black peppercorns, crushed coarsely
Method
Perform the steps in the "Method for Preparing Jars and Lids," found here.
Wash and peel the potatoes, then wash them again. Cut into 2 cm (7/8 in) cubes.
Place potatoes into a pot and cover with water. Bring to the boil and cook 5 minutes. Drain.
Distribute the potatoes among the hot sterilized jars to 4 cm (1 1/2 in) of their tops.
Add the broth, maple sugar, salt and pepper to a pot, and boil for 1 minute to dissolve the sugar and salt.
Pour the hot liquid over the potatoes up to 2.5 cm (1 in) from the tops of the jars.
Use a non-metallic utensil to release air bubbles. Wipe the jar rims with a clean damp cloth to clean off any residue. Centre the lids and screw them on just to the point of resistance.
Place the filled and sealed jars into the autoclave along with the quantity of water recommended by the manufacturer. Heat for 35 minutes, then turn off heat, and allow the pressure to diminish naturally. Wait 5 minutes, then take the jars out, being careful to hold them upright.
Follow Steps 4 – 6 of the "Canning Method," found here.
In partnership with :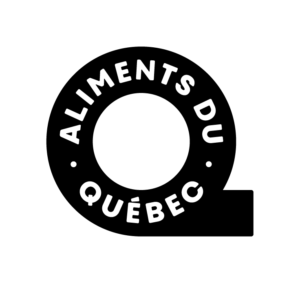 YIELD: 4 – 500 ml (2-cup) jars
SERVING SUGGESTIONS: Excellent in potato salad, rissoles, omelettes, and meat or veggie-tofu stir-fries.
KEEPS FOR: One week in the fridge, once opened.
Potatoes are low in acid and neither is the broth called for in this recipe, so the only safe way to prepare these pickled potatoes for longer storage is by using an autoclave (or pressure cooker).
If you're going to use the boiling method instead, make sure the potatoes are completely cooked. Then fill and seal the jars and put them into your canning pot, add enough water to cover them by at least 2.5 cm (1 in), and put the lid on. Bring to the boil, and boil 15 minutes. Made this way, they should be stored in the fridge and eaten within a week.
The Quebec Maple Syrup Producers are not in any way responsible for the identification or presence of allergens in recipes or for the classification of any recipe as vegetarian or vegan.
Hundreds of Delicious Recipes
Maple is a special addition to any recipe, from appetizer to dessert. Find one that's perfect for you or your occasion!