Maple Ambassador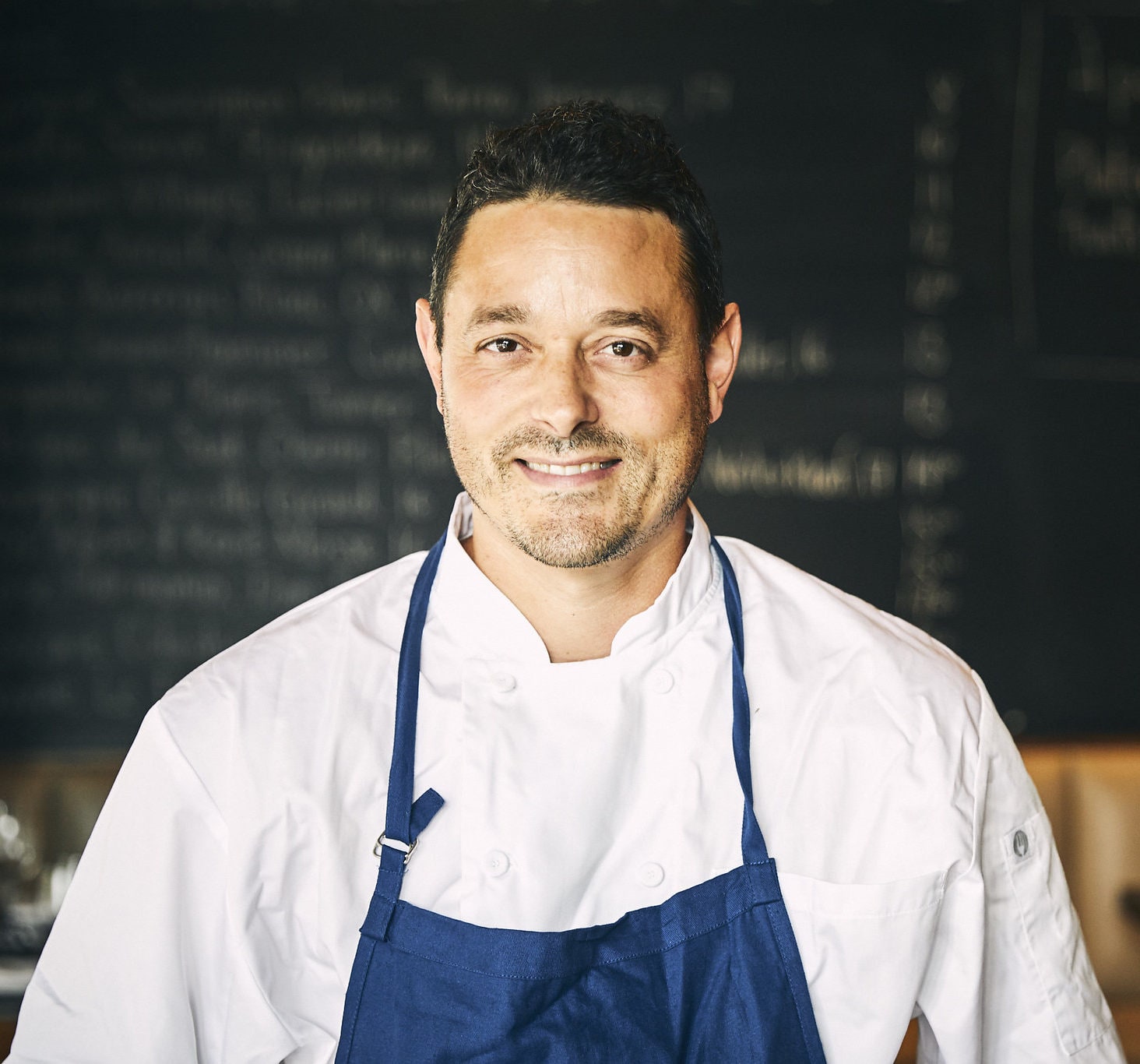 Portrait
Marc-André Royal heads up a company of over 100 employees, with three (soon to be four) restaurant and artisanal bakery businesses.
---
---
After completing his studies at ITHQ, he matured in the restaurants of Québec, British Columbia, London, and New York. Of notable mention are Montréal's L'Express, the Restaurant and Brasserie Brunoise, and 357c, Club Gascon in London, the Blue Water Cafe & Raw Bar in Vancouver, Araxi in Whistler, and Per Se in Manhattan.
Rich with the experience of opening several restaurants in the role of chef, he opened his own place in 2008, Le St-Urbain in Montréal. He followed this up with La Bête à pain, a deli/bakery/pastry shop, in 2011. The Waverly/St. Urbain location in Ahuntsic (the neighbourhood where he grew up) has so far spawned a second storefront in Griffintown and a catering division.
Marc-André creates modern European cuisine that favours seasonal products, fresh organic ingredients, and fish from sustainable sources. The emphasis is on taste, freshness, and quality.
With his hands full, he knows the importance of surrounding himself with people who are motivated to go beyond only what's needed, and how to delegate to them with confidence. Collaborators of this calibre, with their complementary strengths, have allowed the company to grow in good hands. Among these are his life partner, Annick Dufresne, responsible for the start-up, structuring, and management of the businesses, in addition to overseeing the food and wine talent assembled to make it all happen.
Nor is Marc-André a stranger to the food television public. He's been seen on programs such as Curieux Bégin and Un chef à l'oreille, and he cohosted the V network's La cantine. As he is also fluent in English, he's appeared on TV shows in BC and England.
---
Maple and Marc-André
"To me, maple means: Something from here at home, a true part of our tradition. I love using it in savoury foods, especially Asian dishes with their combination of sweet, sour, and salty flavours. It's also the best sweetener for a lot of desserts, and for yogourt and smoothies, too. My kids go crazy for it. We go right to a producer to get our supply for the year, every year. There's always some in the fridge."
First Memory of Maple
"It's one of my favourite childhood memories… it's springtime and I'm walking around our neighbour's place in Mont-Laurier, stealing (!!!) sips of maple sap in his sugar bush!"
Maple… a Slice of Life! 
"Every spring, we go to the cabin and do a maple taffy pull for the kids. It's magic. They get to eat what they love. And it's a tradition, a can't-wait-for-it time for them."
"This is the kids' favourite. The recipe comes from my sweetheart's grandmother: I take fresh, soft white bread, grate maple sugar on it (generously!) and then put 15% or 35% cream on top and wow! It's a family tradition."
Former Ambassadors
---
They gave it all to maple: their great talents and their love. They inspired us! They're people of dedication and passion. Wherever they went, they took maple with them. They brought their own special magic to maple and made it sparkle. To our former ambassadors, we say with all our hearts: THANK YOU!
Hundreds of Delicious Recipes
Maple is a special addition to any recipe, from appetizer to dessert. Find one that's perfect for you or your occasion!